Our projects range from remodels to new construction. Our goal is to educate our customers on all green building and construction applications.
This Waterfront Contemporary home located in Colchester, Vermont, was designed by Brian Mac of award-winning Birdseye Design.
Photos: Erica Allen Studio
This beautiful beachfront home sits along the western sandy shores of Lake Champlain with spectacular views of the Adirondacks and broad lake - just feet from the lakes edge, it is true lakeside living.
At just over 900 square feet, this home features a sleek modern feel bringing the lake to your doorstep. The expansive glass, outdoor shower and large sitting porch create a bridge between inside and out. The contemporary fireplace combined with the waterfall edge on the kitchens peninsula and floating shelves set the tone for simple modern living.
Located in Hinesburg, Vermont, this Modern Farm Home, designed by TruexCullins, overlooks Hogback Mountain and features 2,400 square feet of Net Zero living space. The low maintenance exterior includes cement siding and a standing seam roof with large overhangs. The honed granite countertops, painted maple cabinets and cable rail with maple hand rail caps all yield a simple yet robust finish. This is a home meant to last the test of time.
Net Zero features include: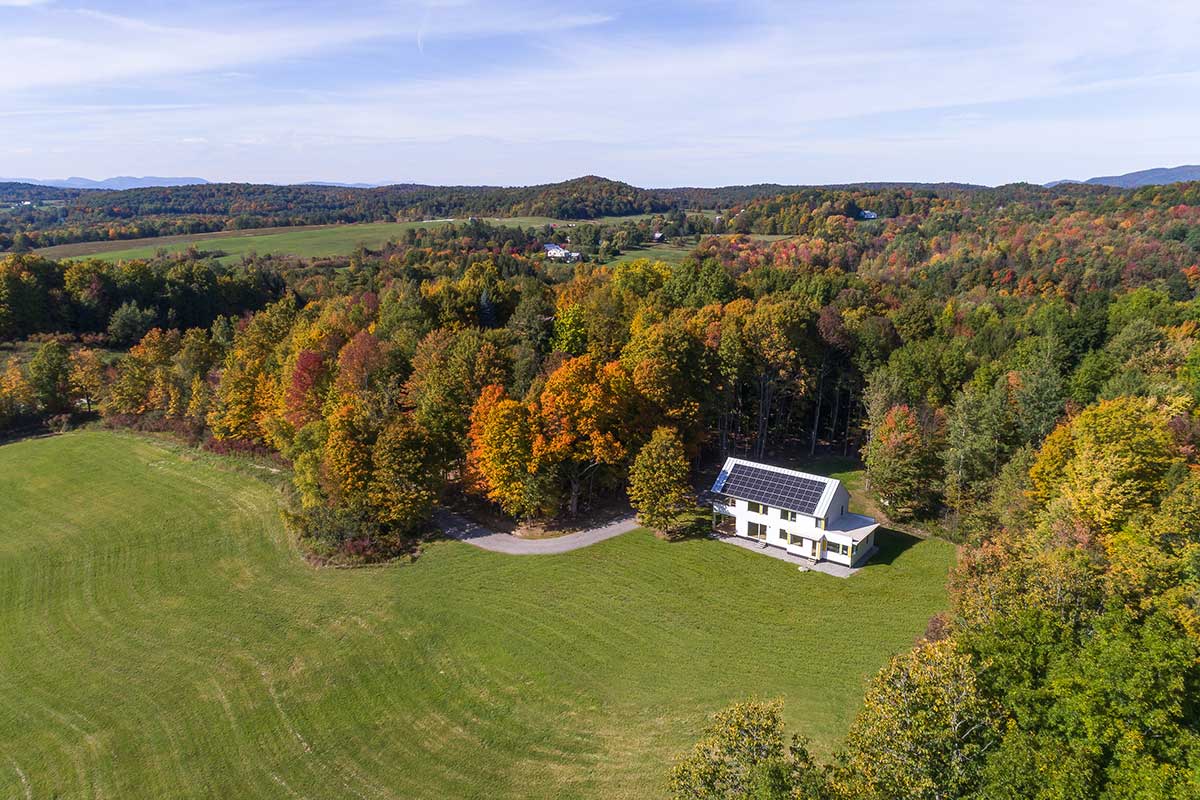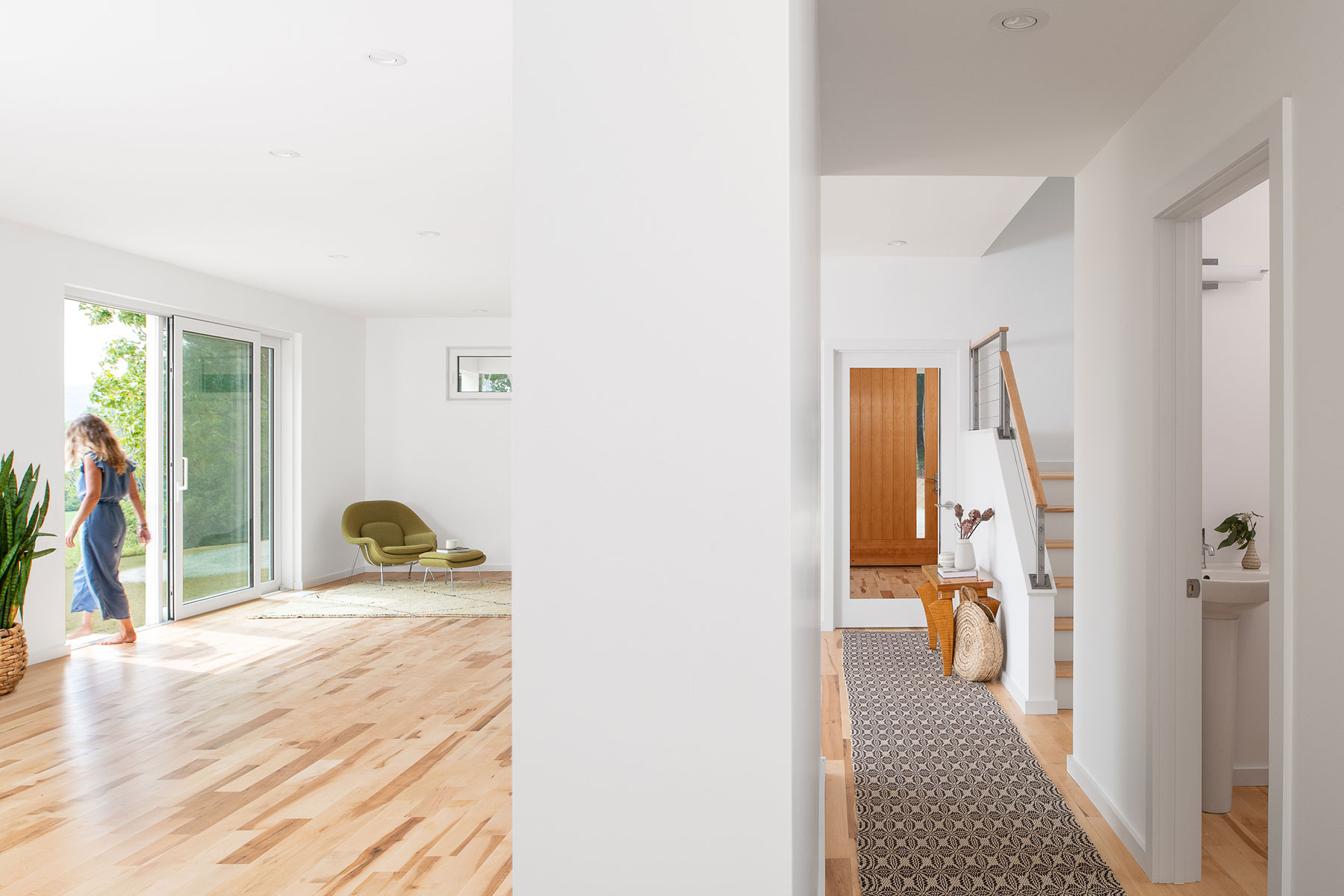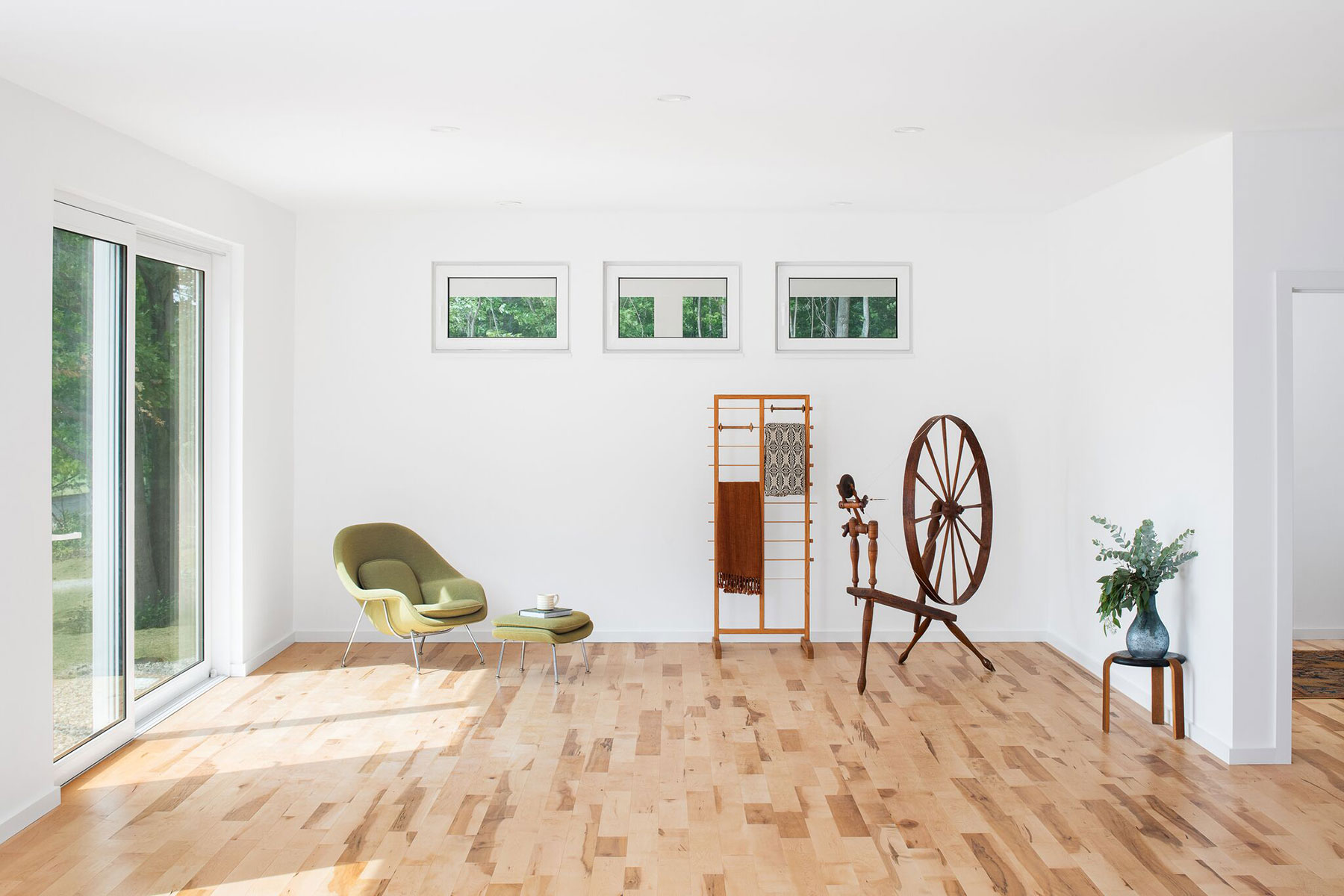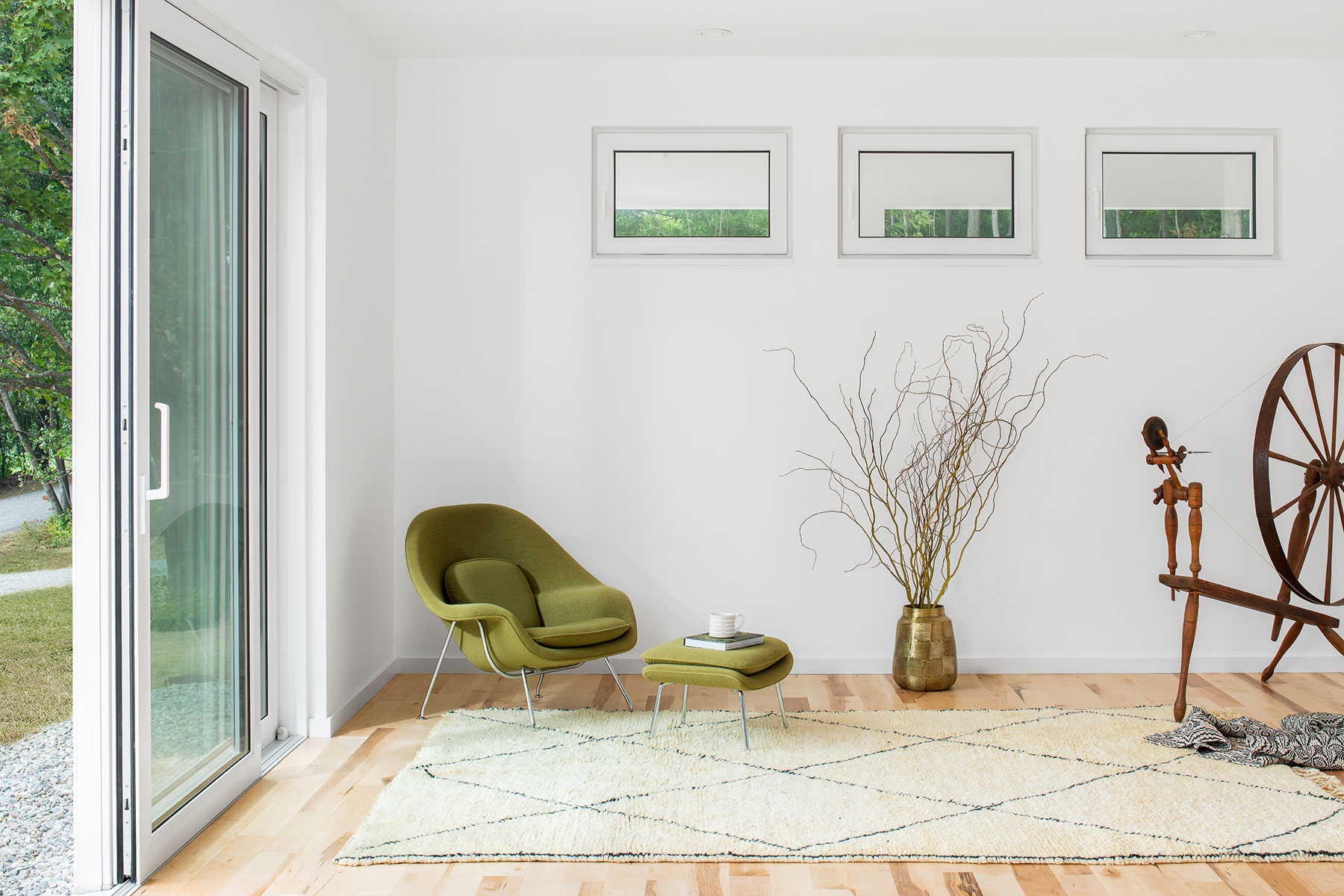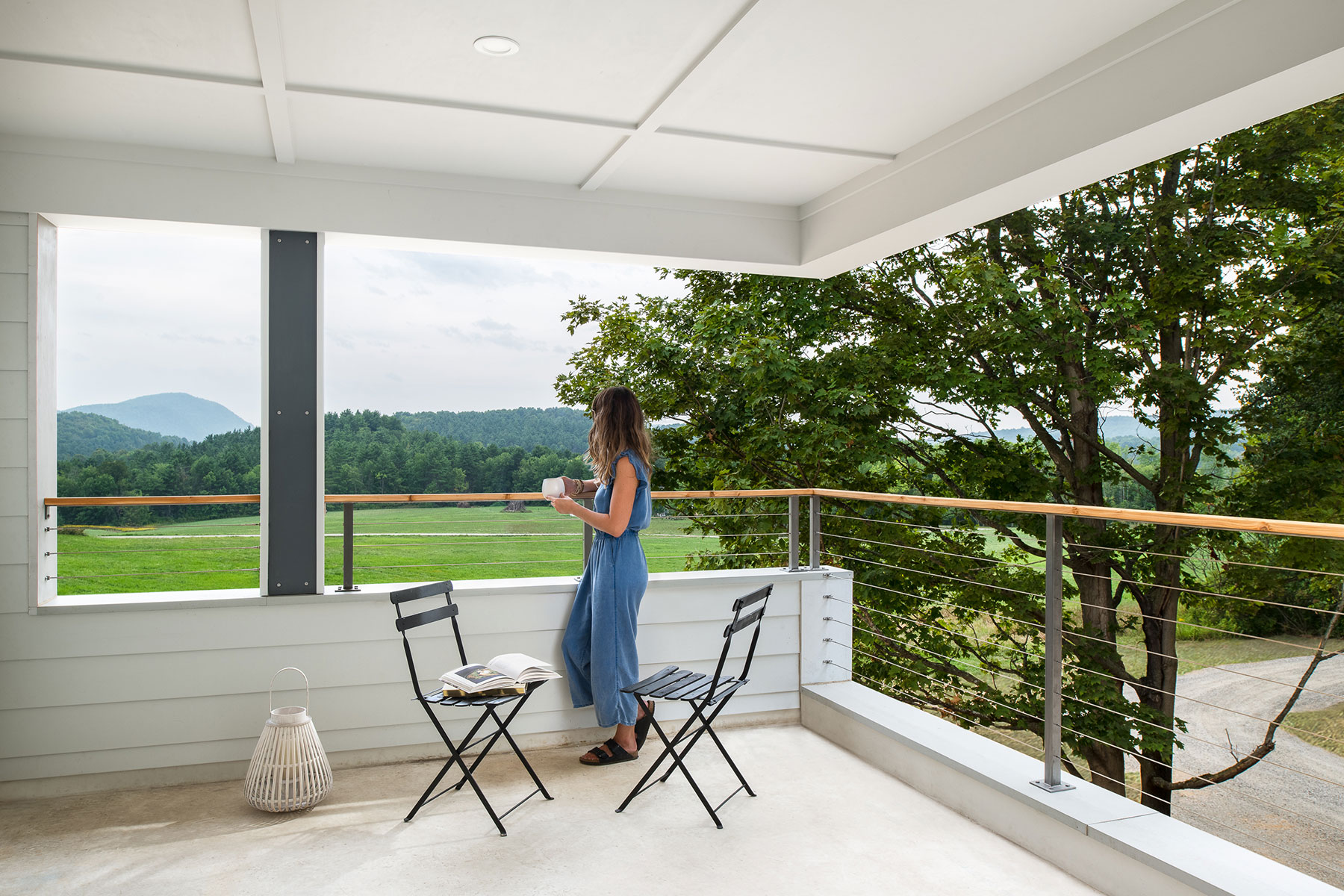 Located in South Hero, Vermont, this 1,000 sq. foot lakeside contemporary home, with a modern flare, meets the needs of one looking for retirement & easy living. The construction represents high-level detailed finish using natural wood, polished cement, open steel stairs with red birch treads and a cable rail exterior/interior.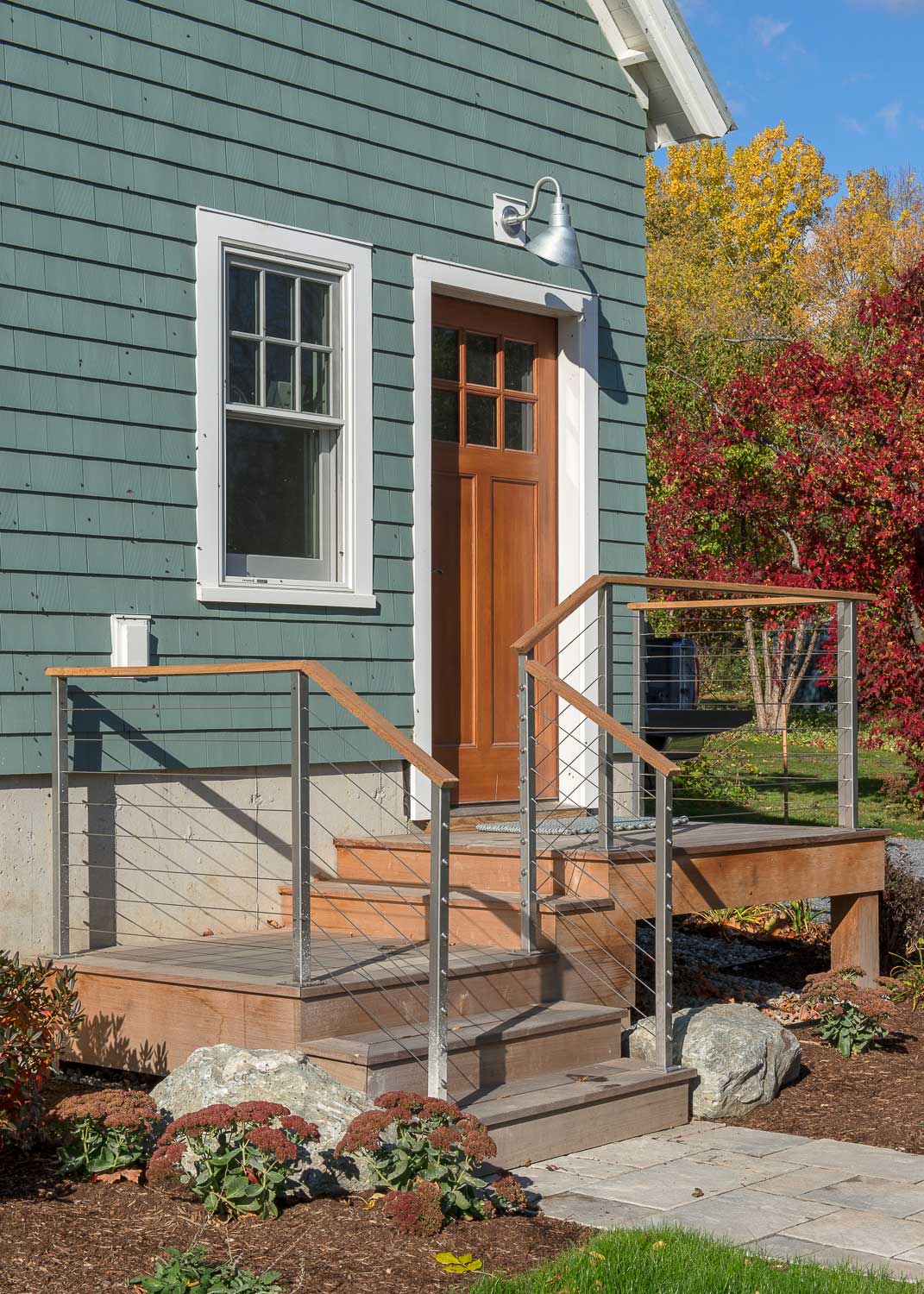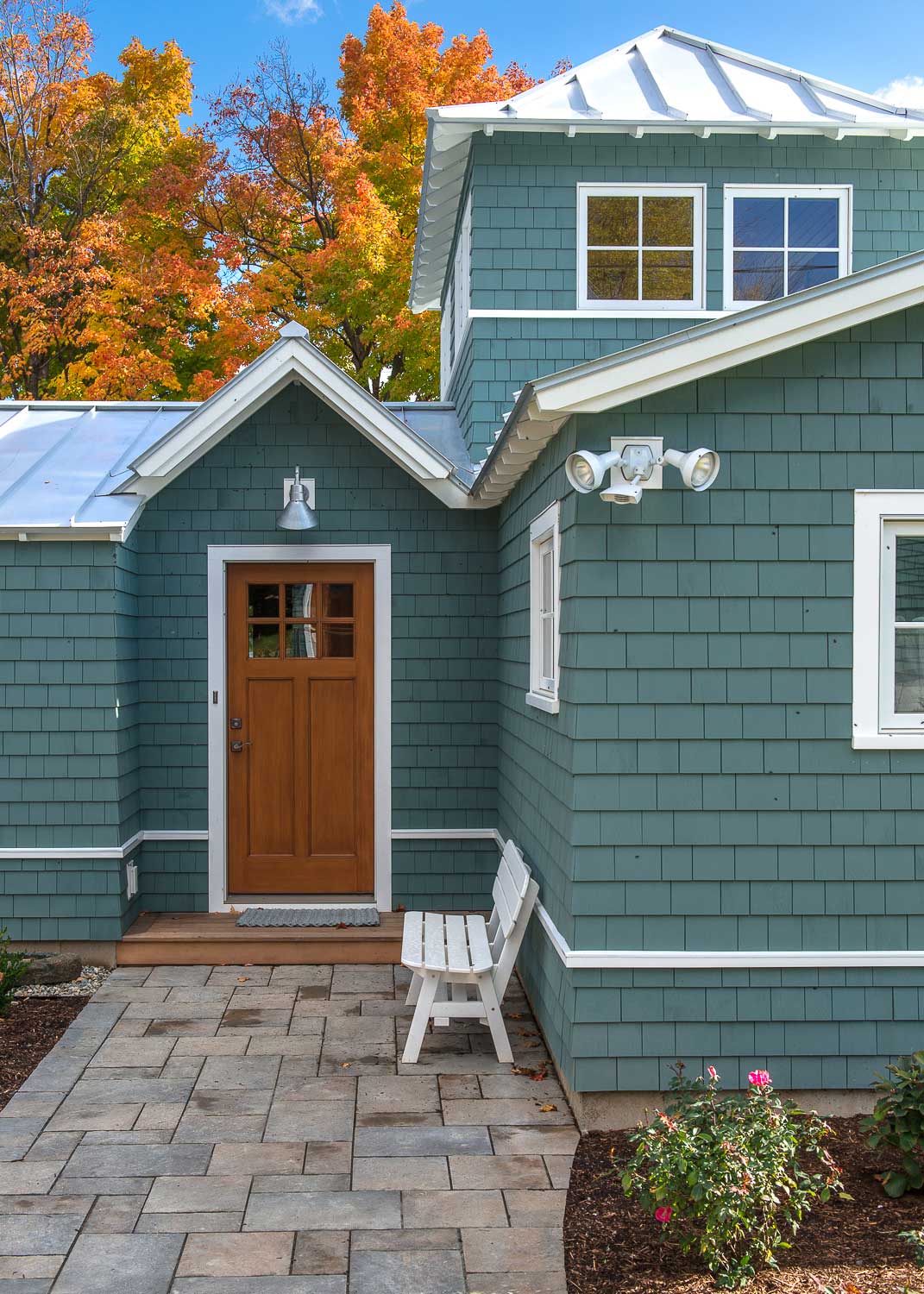 The Lakeside Home below located in South Hero, Vermont was designed by TruexCullins and photographed by BlackBullet.